Sound Expressions/Tammy Sorenson -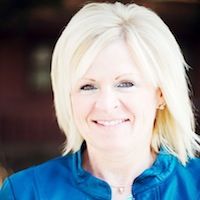 Tammy Sorenson is a Psalmist, seer, presence pioneer, sound healing therapist, songwriter, integrated life process practitioner, teacher, singer, essential oils coach, and author; a special ops Kingdom force, sharing her portion of Holy Spirit light and her key of skilled Spirit-led music as a vessel to awaken, activate, and release freedom and restoration through the blood atonement of Jesus Christ to those caught in bondage (Isaiah 61) by playing skillfully unto the Lord (Psalm 33:3), coming up higher to see, hear, feel, taste, and touch the heartbeat of Heaven's atmosphere (Jeremiah 33:3),, and by praying, "Here I am, send me" (Isaiah 6:8).
Tammy Sorenson of Sound Expressions (renewing the body through sound), The Arts Expressed, and formerly Jaran Family Ministries has been involved in music ministry since elementary school. She has a B.A. in Piano Performance, a B.S. in Vocal Music Education, an M.A. in Music Education, a Doctorate in Practical Theology, is licensed and ordained by the Fellowship of Christian Assemblies, is a Certified Sound and Healing Therapist, Certified VoiceBio Sound and Healing Therapist, Certified Vibrational Sound Coach, Certified Integrated Life Process Practitioner, Certified Essential Oils Coach, and a Psalmist. Jaran Family Ministries ministered at family camps, conferences, seminars, prayer and worship gatherings, and women's retreats. Sorenson has been involved in local church leadership, beginning in worship ministry leadership at age eleven, and serving the last 40 years with her husband, Kevan. She taught in the public school as a music educator for nearly 10 years, in private music instruction for 40 years, and as a home educator of their six children for 20+ years. The Sorenson's have three biological children and three adopted children from Guatemala, all of who have ministered with the family in various areas of gifting's over the past 20+ years. Tammy has also served in children's and family ministry leadership 30 years and House of Prayer ministry nineteen years. She is a pianist, psalmist, sound healing therapist, integrated life process practitioner, spiritual health coach, vocalist, songwriter, teacher, speaker, and author.
Sorenson's newest cutting edge Sound and Healing Therapy 2021 Album Release (holistically frequency infused) is a trauma release sound therapy album entitled, RELEASE THE SOUND YOU WERE CREATED TO MAKE.
Sorenson's Recording Projects include:
RELEASE THE SOUND YOU WERE CREATED TO MAKE
EMDR BILATERAL MUSIC SETS 1, 2, & 3
THE CHILDREN'S HEART CRY
STREAMS OF REFRESHING SOLFEGGIO FREQUENCIES
STREAMS OF REFRESHING
TAPESTRY OF SOUNDS 2
I AM SOUND Sound Therapy 
I AM SOUND Instrumental
SOUND EXPRESSIONS FOR THE WOUNDED HEART 
SOUND EXPRESSIONS FOR KIDS Vol. 3
TAPESTRY OF SOUNDS
SOUND EXPRESSIONS FOR KIDS VOL. 2
THE PROMISE 
FLOWING WITH GLORY
THE ARTS EXPRESSED
HEALING EXPRESSIONS FOR TRAUMA
FRAGRANT EXPRESSIONS
HEALING EXPRESSIONS 
SOUND EXPRESSIONS VOL. 2
SOUND EXPRESSIONS VOL. 1
KEY EXPRESSIONS
JOY OVERFLOWING
WATERFALLS
SALT & LIGHT
BEHOLD 
INTO ME SEE 
WAVES
ALIGNMENT 
A Spontaneous Christmas Keyboard Collection 
Free to Be His Glory
Grace for the Journey 
The Journey: Hebrew Songs for Intercessory Piano
No More Orphans! Intercessory Piano CD and Companion Book
Spontaneous Expressions
Sorenson's book and curriculum projects include:
2021 Children's Heart Cry: The Sound of a Generation 
2020 I AM SOUND Sound Therapy Program for Children and Youth
2020 (Revised) The Children's Heart Cry Curriculum (Equipping Generations To BE The Kingdom Of Heaven On Earth)
2019 Was I Not Listening OR Did Someone Not Tell Me? (The Journey of A Psalmist) Revised/Updated Biography with 31 Day Devotional
2018 The Arts Expressed Curriculum (Equipping Generations Through Creative Arts)
2015 Was I Not Listening OR Did Someone Not Tell Me? (The Journey Of A Psalmist) 1st Edition with Salt & Light CD and Piano Methodology
How Did We Get To Here – and how do we get to where we need to be? (Original Book, Art and Original Song)
The Little Ugly House (A Children's Story about Learning to Shine from Within, co-authored with Jocilyn Sorenson)
Hidden Treasure, Kingdom Jewels and ME! Revised 2020! (A Children's Story of Discovering the Treasure of Christ Within)
I Am A Good Idea! Newly Revised 2019! (A Children's Story: I Have a Gift in Me and I Carry GIfts the World Needs)
The Journey of Adoption (Our Family's Guatemala Adoption Journey, co-authored by Kevan, Jenna, Jocilyn, and Josiah Sorenson)
No More Orphans (I Am A Good Idea!, I Have a Gift Within Me, I Carry Gifts the World Needs manual for parents and educators)
Worship is for Kids (A Practical Approach to Leading Children in a Lifestyle of Passionate Worship)
The New Testament: a View from the Mountain (A Curriculum for Kids)
The Parables (A Collection of Original Scripture Songs)
We Belong to Christ (First Recording of Original Songs)
And the Moral of the Story Is… (A Collection of Original Songs to Accompany Classic Children's Stories)
A Study of the Gifted and Talented and its Application to Music Education in the Primary Grades (Includes a Measurement for Musical Talent for Preschoolers – Grade 3)
Free to Be His Glory, released in September 2012, is dedicated to the memory of Lucy Reithmiller of Deborah Company Midwest, and a percentage of each of the CD proceeds will be sown into autism research/education.
To book sound and healing therapy session click on the Products Page on this website. To purchase downloads of music all products click on tammysorenson.com, see iTunes, Spotify, Amazon, or wherever digital distribution is available. To purchase hard copies of books or CDs click on the Products Page on this website or visit Amazon/Kindle for printed products.
Websites: