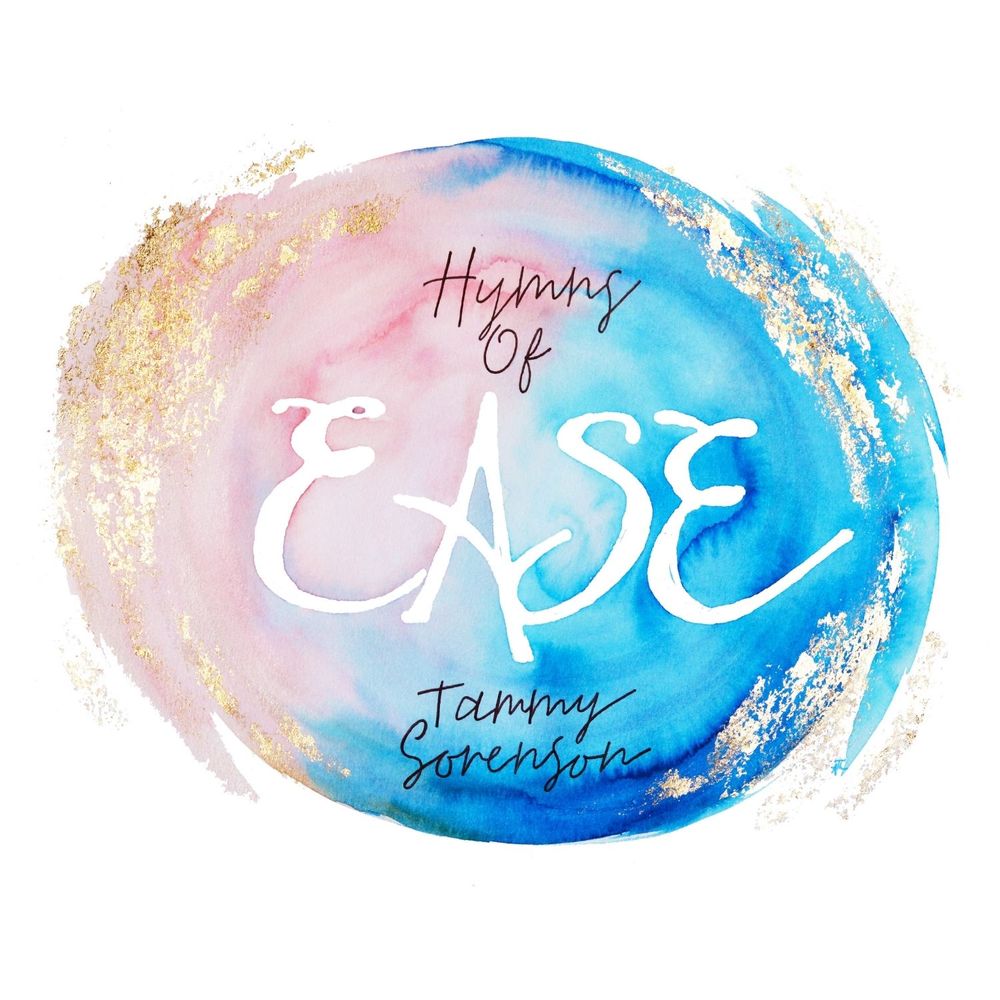 New Hymns of EASE Release
Instrumental Sound Therapy
November 2022 Hymns of EASE Release! I grew up on both piano and organ benches playing hymns from elementary school age. It wasn't until the 1990's that the worship movement began to shift away from hymns, choruses, and music notation to the chord charts that are commonly standard in the current worship circles. Bob Sorge's 2021 book release, Next Wave: Worship in a New Era, is an excellent resource detailing the history of modern worship. I have literally lived many of its pages.
My grandmother Helen, who passed from this life far too young, used to sit and listen for hours while I practiced hymns for church. A Piano Performance degree and a Master's Degree in Music proved invaluable through all the years of playing in church and music ministry. My dream, however, was to become a professional accompanist, along with continuing to lead worship.
I sense that is why the Lord shifted me into the recording and Sound Therapy fields. He desires that I continue to use all the years and hours I invested into the practice and study of my instrument on behalf of others connecting intimately with His glorious healing Presence. He purposed for me to accompany Holy Spirit on a most profound journey of playing the NOW and the new song of Heaven over individuals and nations as only He can synthesize and conduct.
All of my original compositions, album releases, and music I record for holistic health practitioners and clients draw upon my intimate relationship with Holy Spirit. They also require all my Heavenly Father has orchestrated in directing my path throughout all the years of hymn playing, music reading, piano performance, and extensive musical studies. My Hymns of EASE Release birthed in the midst of this journey.
Many hymns are rich in Scriptural truths the church needs to once again embrace. It has always been in my spirit to record an album of favorite hymns. I utilized the past several years of global shaking and shifting to be obedient in recording very strategic and specific holistic sound therapy album assignments. The time has officially arrived to announce that one of those recent assignments is my upcoming November 2022 Hymns of EASE Release!
My Hymns of EASE Release is a holistic Sound Therapy album. Each hymn is recorded in strategic and intentional holistic tuning, frequencies, and settings. Because the hymns are public domain, this album will not generate any streaming revenue. Therefore, I pray many will purchase the full downloads (or purchase a hard copy from this website/from me) for their own devotional and intimate time with Holy Spirit, enjoying the richness of worship music that has stood the test of time. I know I thoroughly enjoyed the recording process with this album assignment. I am also abundantly thankful to my husband, Kevan, who applied his gift of sound to produce the piano pieces on this album.
This album is now available on this website under MUSIC (downloads) and at soundexpressions.net under SHOP Products (physical copies). November 1, 2022, Hymns of EASE is also be available wherever digital distribution is sold. This album is dedicated to my grandmother, Helen Brusven. I also dedicate this album to my parents, Milton and DeAnna Luchsinger, who ensured I had the instruments and the teachers throughout my K-12 years to arrive at this juncture in His Story. Being able to share the gifts and skills my Heavenly Father placed within me, online all around the world, with and for whomever Holy Spirit would lead to listen, manifests in immeasurable thankfulness, gratefulness, humbleness, and honor beyond words.
Hymns of EASE (Energy And Sound Expressed)
Sound Therapy
Tammy Sorenson Copyright 2022
A Mighty Fortress 528 Hz
Holy, Holy, Holy 963 Hz
How Great Thou Art Bb
Sweet Hour of Prayer A 444 Hz
'Tis So Sweet 852 Hz
I Love To Tell The Story 417 Hz
Praise To The Lord 396 Hz
I Need Thee Every Hour 741 Hz
Wonderful Words of Life 741 Hz
Amazing Grace F
Come Thou Fount 639 Hz
My Father's World Eb
Blessed Assurance D
What Wondrous Love C#m

Hymns of EASE
Copyright Tammy Sorenson November 2022
All Rights Reserved
Produced by Kevan Sorenson
Jewel Case Design by Alison Teal Lewis
Dedicated to Helen Brusven, Milton & DeAnna Luchsinger 2022
Faith, Hope, and Love Video
Click on Tammy Sorenson Official YouTube Artist Channel to View
Spontaneous Music Composed by Tammy Sorenson and Words by Kevan Sorenson. This Faith Hope And Love video focuses on encouraging the intention of Faith, Hope, And Love over focusing on the battle. It is set to holistic instrumental frequency infused music from my new EASE (Energy And Sound Expressed) for the Nations album in 417 Hz. EASE for the Nations is available on this website on my Homepage under Music and wherever digital distribution is sold. Click on the picture icon or the button below to view my new Faith, Hope, and Love video.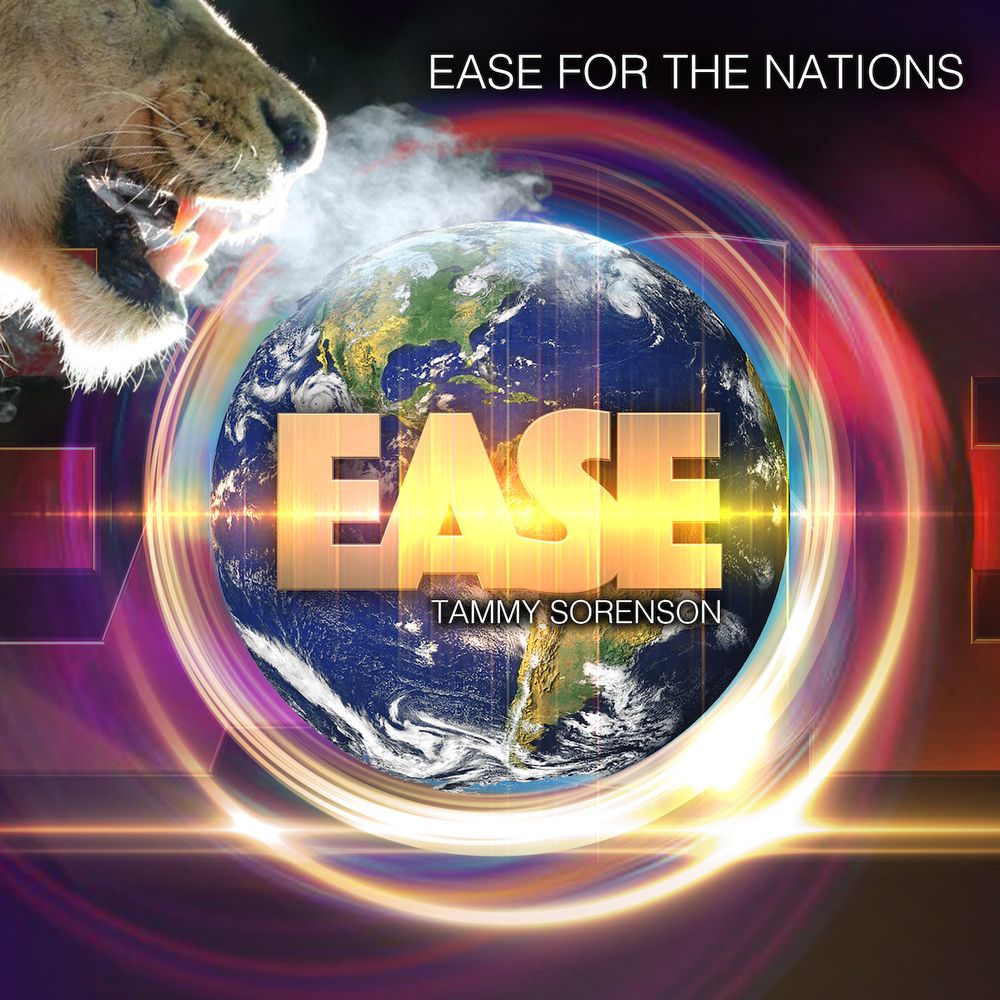 EASE for the Nations
New Release Coming 9/27/22
New EASE for the Nations Holistic Frequencies Sound Therapy and Intercessory Instrumental album release! This exciting new album is a Holy Spirit download assignment, releasing the heartbeat of Heaven on Earth for the Nations. Energy And Sound Expressed (EASE) manifest the frequencies, the creativity, and the intention of the assignment.
I sought Holy Spirit regarding the holistic frequencies, settings, tunings, and nations and, writing down detailed notes. On the day I was to begin creating and recording, Holy Spirit spoke to me regarding a specific nation as my starting point. I inquired about the frequency and instantly received my answer. I went to my detailed notes, only to discover that very nation and frequency, moments from receiving Holy Spirit instruction, was already aligned in my notes. This is where my EASE for the Nations journey began.
The following morning, I suddenly awakened from a dream by hearing in my spirit two short clips of two familiar public domain songs. Holy Spirit then spoke, "I have give you the bookends. Now go create the recording and I will fill in all the rest." This detailed instruction gave birth to the second piece. Needless to say, each piece, each setting, each tuning, each frequency, each intercessory heartbeat experienced on behalf of every nation included on this EASE for the Nations album was nothing short of supernaturally astounding!
It is with profound excitement, passion, zeal, and delight, for such a time as this, i.e. when the entire Earth is groaning, EASE for the Nations will release on September 27, 2022. EASE for the Nationswill be available on this website under MUSIC and at soundexpressions.net as well as wherever digital distribution is available.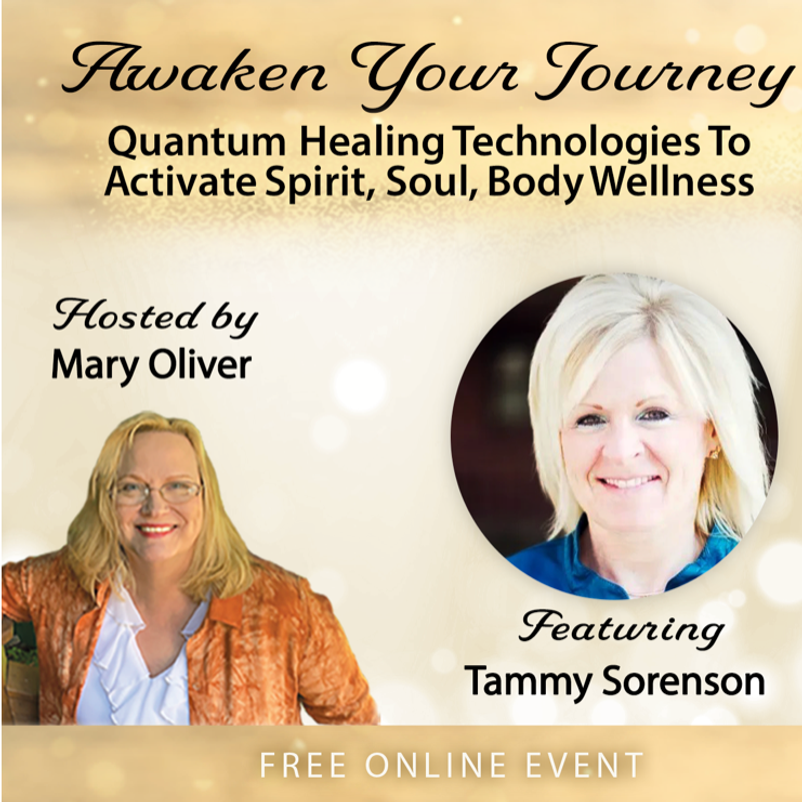 Awaken Your Journey
Quantum Healing Technologies to Activate Spirit, Soul, Body Wellness Online Event
Join me and 19+ Spirit filled speakers in this Free Online Event, Awaken Your Journey: Quantum Healing Technologies to Activate Spirit, Soul, Body Wellness with host Mary Oliver. Beginning September 14th!
Quantum healing is energetic healing. It's measurable. It's frequency. Energetic healing by-passes the gut and is delivered directly to the atoms, molecules and cells of the human body.
In the upcoming FREE online event, you will learn from so many gifted people on the quantum healing technologies they use to improve the wellness of their patients/clients. Flower Essences, Theta states of healing, energy centers, elements of life, voice analysis, micro-circulation, the truth about Solfeggio Frequencies, Sound Healing, Rife technologies, Nervous system, Light, Coaching and Prayer. And much more!
GET FREE ACCESS NOW by clicking on the link below!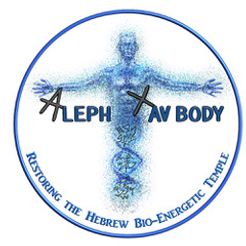 NEW: Aleph Tav Body Cycle Music
Unique Holistic Frequency Infused Music
Introducing two exciting new releases now available: Aleph Tav Body Cycle Music and Aleph Tav Body Cycle Music Compilation Album

Holy Spirit inspired holistic frequency infused instrumental music created by Tammy Sorenson for Dr. Alphonzo Monzo's Aleph Tav Body System (Aleph Tav Body © Dr. Alphonzo Monzo) is now available for download!
Aleph Tav Body Cycle Music is available both as individual 30 minute cycles and as a full album.
Aleph Tav Body Cycle Music contains eight tracks of approximately 30 minute cycles. The individual tracks are meant to minister to the individual cycles and to all of the other energy points and systems within the cycle. 
Aleph Tav Body Cycle Music Compilation Album is available both as individual 7 minute cycles and as a full album. 
Aleph Tav Body Cycle Music Compilation Album contains eight tracks of approximately 7 minute cycles and is intended to be played any time. It is especially formulated to facilitate an ATB touch session.  
Visit Well Being By Design for full details on Dr. Monzo's exciting and unique Aleph-Tav Body System: Restoring the Hebrew Bio-Energetic Temple.
Contact Sound Expressions for CD format.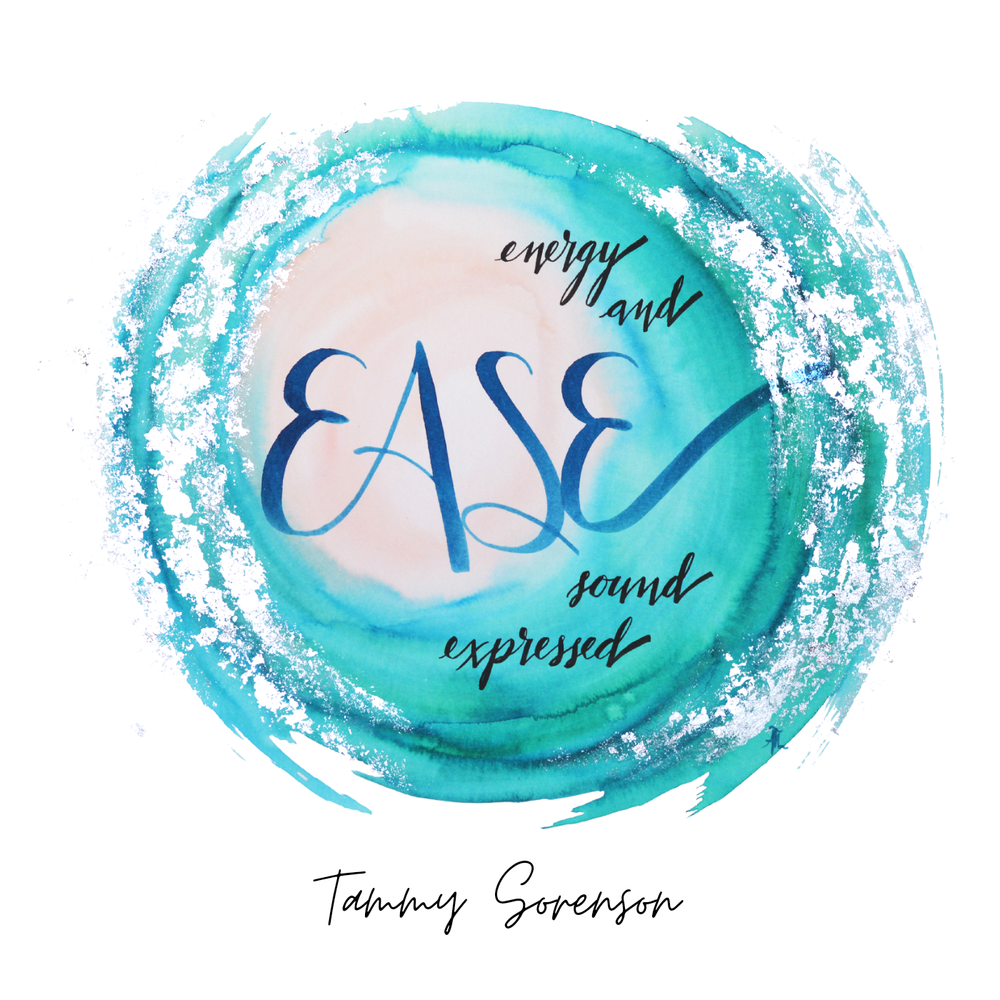 New Podcast: Living With EASE
Add a subheading
Living With EASE is my exciting new podcast launch: a holistic health podcast designed to encourage and equip listeners with tools for living and releasing EASE in the midst of all the DIS-EASE continually bombarding our atmospheres, lives, circumstances, and the culture we find ourselves navigating. Each week on Monday mornings and Thursday afternoons, I will share a new Episode that includes a new holistic frequency infused instrumental piece specific to releasing EASE into the DIS-EASE. 
This website, under BIO, contains all of the credentials and life experiences that have culminated, converged, and propelled me into this new podcast launch, Living with EASE. My music is available via digital distribution and streaming, as well as on this site under MUSIC. Living With EASE Podcast is available on this website, and has been distributed to many of your favorite podcasting platforms.
Living With EASE Podcast was birthed from the title of my January 2022 Sound Therapy instrumental album release, EASE (Energy And Sound Expressed). This cutting edge and exciting new release is available via digital distribution and streaming, as well as on my websites. Living With EASE Podcast begins with an introduction to this new podcast launch. The podcast will include holistic health topics specific to sound, sound therapy, science, Scripture, nutrition, supplements, balance of body/mind/soul and spirit, that empower listeners to release EASE into the DIS-EASE of daily life and circumstances. The Introduction Episode concludes with nine two-minute and thirty second clips in each of the holistic energy centers: 963 and 852 Hz, the pineal gland frequency, which is the spiritual center of the brain, 741, 639, 528, 444, 417, and 396 Hz.
Episode #1 will unpack the acronym, EASE, using literary definitions and Scriptures. Episode #2 will unpack both scientific and Scriptural aspects of EASE. Every episode of Living With EASE Podcast will include helpful educational tips, fun facts, and encouragement, as well as a brand new holistic frequency infused instrumental piece that releases Living with EASE. Each episode will respect and honor your time, while prayerfully encouraging you in a lifestyle of Living With EASE. 
My prayer is for the introduction to my holistic instrumental music, this new podcast launch, and every episode ahead propels listeners into encountering the One who is singing over each and every one.
Add text
Living Sabbath Virtual Retreat
Restoring The Body Through Sound
Living Sabbath Virtual Retreat, January 7-9, 2022, brings a significant and timely perspective of living REST in this brand New Year, 2022! Many of us are so busy that we've forgotten to prioritize rest! However, there's so much that God can teach us through our resting.
Living REST in 2022 is the focus of upcoming Living Sabbath Virtual Retreat. I am so honored to be one of the speakers! My session, Restoring the Body Through Sound, is on Saturday, January 8, 2022 at noon. 
The unique virtual format of this retreat gives you a chance to fully customize your experience. YOU choose the content that helps you rest, and you can craft your schedule around what restores you. For those of you in different time zones or schedule conflicts, the middle package allows for seven days to watch the replays at your convenience; the top package allows for six months! 
There are five remaining days to register for this amazing, significant, and timely virtual retreat and message. Use the CODE REST2022 to save $10 on any of the three package options. Use the following link to register – don't miss out on this incredibly opportunity to enter into His REST: https://living-sabbath-virtual-retreat.heysummit.com/
Check out my brand new cutting edge Sound Therapy Holistic Frequencies Holy Spirit inspired Instrumental Release, January 01, 01, 2022, EASE (Energy And Sound Expressed):Releasing EASE into DIS-EASE, available under SHOP on this website, on tammysorenson.com/music Spotify, Apple, Amazon, Youtube, Pandora, and wherever digital distribution is available! 
Check out the new EASE (Energy And Sound Expressed) page on this website banner. New season. New doors. New vision. New commission. New! New New! Isaiah 43:18-19 (TPT), "Stop dwelling on the past. Don't even remember these former things. I am doing something brand new, something unheard of. Even now it sprouts and grows and matures. Don't you perceive it? I will make a way in the wilderness and open up flowing streams in the desert."
Add text
New Release January 01,01, 2022
EASE - Energy And Sound Expressed
January 1, 2022, begins an exciting new season of releasing EASE into dis-EASE for Tammy Sorenson and Sound Expressions. Fresh vision with a brand new creative and powerful album release launches January 1, 2022. I will share more details about WHAT I DO and WHO I AM, as well as my January 2022 new album release, EASE – Energy And Sound Expressed, in an upcoming post. EASE – Energy And Sound Expressed will be available for downloads on this website under tammysorenson.com/music beginning January 1, 2022. Read thrilling, specific, and inspiring details on my SHOP PRODUCTS page, as well as in an upcoming post. 
2022 will be an intentional year of releasing EASE into the Dis-EASE of individual lives, families, regions, and nations. This vision has unfolded through a series of amazing dreams, open visions, in-depth Scripture study, and extensive prayer.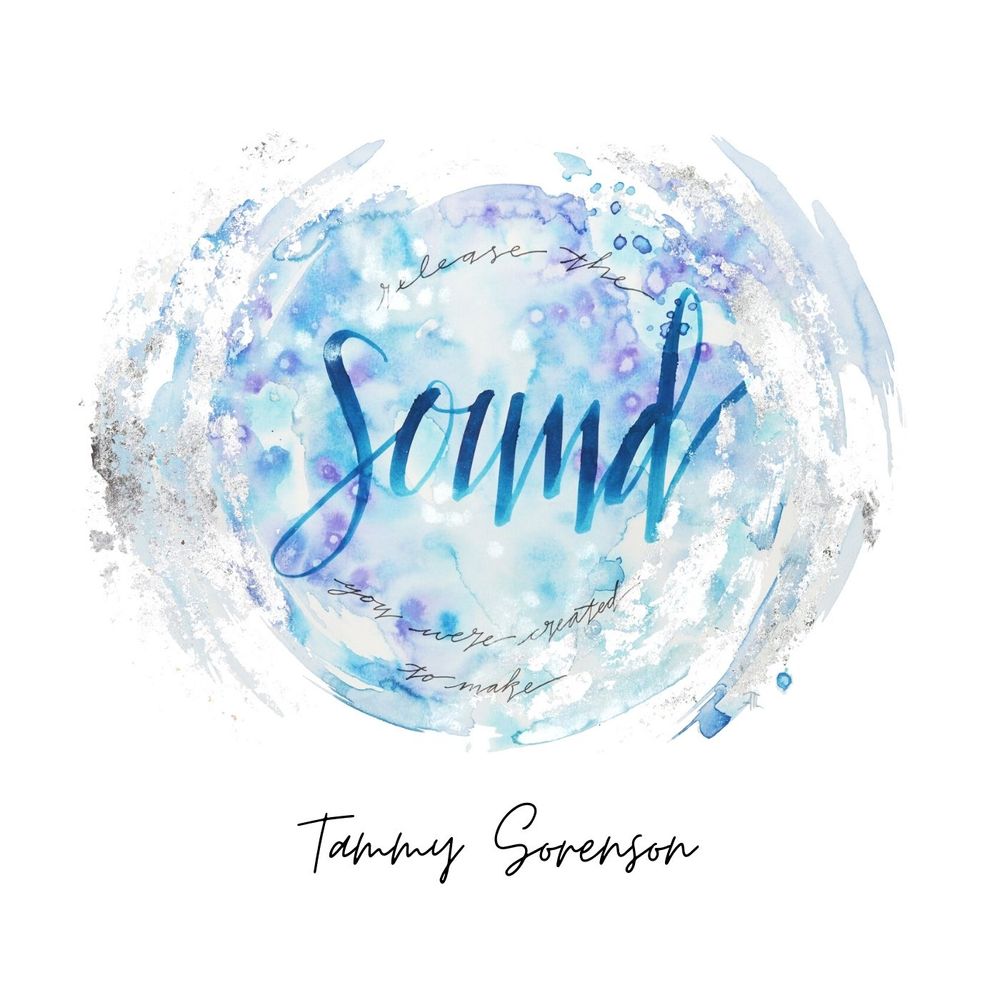 Release the Sound You Were Created to Release
Trauma Release Sound Therapy
Powerful New Holy Spirit Assignment Release
My new trauma release sound healing therapy album, a powerful Holy Spirit assignment birthed supernaturally in my journey over many years, is now available (September 1, 2021 Release), on this website. Having traumatically spent the month of August 2021 battling Covid, along with my husband fighting for his life due to this dreaded virus, has brought personal meaning and application regarding the intention of this album. This new trauma release sound therapy album, entitled, Release The Sound You Were Created To Make, also has an interesting back story worth sharing on behalf of sound therapy listeners everywhere.
A Summer Project
I received an email from my Integrated Life Strategies Certification Instructor inquiring as to whether I would be interested in creating a dis-ease chart integrating my holistic frequency infused music strategically for each category. I worked meticulously over the summer to complete the chart. I thoroughly researched the musical keys for all of the instrumental album assignments I have released over the years, including the learning curve involved in all of it.
I began recording spontaneously by the leading of Holy Spirit in December of 2007. I began recording sound and healing therapy albums using Scripture, different tunings, and varying settings in 2010. I began recording holistic infused frequencies instrumental albums with a comprehensive understanding of sound and healing therapy, along with intention, in 2013. In total, I have released thirty-seven albums over the course of those fourteen years, which includes a family album, two fragrance collaborations, two compilation albums, and compilation albums produced EMDR Bilateral. 
Referencing a disease chart with 125+ diseases, each having differing physical and emotional musical key frequencies presents a monumental task to organize effectively. It's something I should have done from 2013 all along when I began to understand all of the sound and healing therapy connections. Instead, I chose to look it all up at each client's session while continuing to add to the album and song choices. As the saying goes, "Better late than never."
A Conversation
Upon completing the project with only proofing to do, I set out on my daily five mile mountain hike. As I walked, I pondered how the entire process had come together, sometimes easily and sometimes painstakingly. I questioned ensuring the title of the chart was accurate. I instantly heard Holy Spirit direct me to put a hyphen in the word 'disease' as I had frequently referenced over the years: dis-ease. I responded, "Yes, Lord." I then saw the word EASE, an acronym I had received several times prophetically beginning around 2011. Upon moving to North Carolina in 2016, I was certain it was the name of our Arts Expressed Equipping Center and had tried to figure out the acronym meaning numerous times. 
EASE for DIS-EASE CHART
Fast forward to 2021. We were going to take a leap of faith and find a building to launch The Arts Expressed Equipping Center just before Covid-19 hit. We are incredibly thankful we never saw a green light on that endeavor. Suddenly here it was again: EASE. I inquired and instantly received by in my spirit: Energy And Sound Expressed (EASE CHART) for Dis-Ease. Finally! This whole journey has been about me yielding Kingdom energy and sound to express into the atmosphere – into those He is desiring to encounter, heal, and restore in order that they can express the 'dis' piece and walk in His EASE.
All to say, the remainder of my hike was filled with encouragement, praise, and thanksgiving. Decades of intercession, obedience, prophetic decrees and words, finally culminated in one massive endeavor that for Holy Spirit was so very simple: EASE CHART for Dis-Ease. The awesome and glorious aspect of the entire endeavor is that my tent (this chart) will continue to enlarge as He downloads new projects and creates new pieces for those He sends me as clients. What an exciting time to be alive on Earth in His Kingdom.
At a time when so incredibly much looks evil, dark, and lost, Holy Spirit is making incredibly wise moves positioning His sons and daughters to be fully prepared for the massive harvest of broken and hurting people needing to encounter the only One who can give them identity, purpose, healing, and restoration. Go God!
Two Dreams
Holy Spirit gave me two dreams, along with confirming visions, in early summer of 2021. The dreams and visions were specific to this brand new trauma release sound therapy album assignment, Release The Sound You Were Created To Make. In the first dream, I received five targeted frequencies precisely for unlocking and engaging the healing of trauma through creativity. Because my next album project had already been revealed, I knew these frequencies were precisely for this project. I also knew these five frequencies were the manifestation of a prophetic word I had received about them back in 2013 through a holistic practitioner.
Release The SOUND You Were Created To Make Specific To Trauma
The second dream propelled the frequencies forward into the intention and focus of specified Scriptures, significantly highlighting and confirming this Kingdom assignment's target being the healing of trauma. Holy Spirit confirmed the trauma piece of these frequencies over the course of several days. I clearly discerned the frequencies, along with their Scriptural intention, were to be a  significant piece of my EASE for Dis-Ease Chart for holistic practitioners; strategic and intentional technique for the healing of both emotional and physical trauma. I collaborated with Alison Teal Lewis on the jewel case design for this album. I also collaborated with a certified holistic aromatherapist and natural perfumer, Angela Vrettas of Scent of Life, on this Heaven-sent anointed cutting edge endeavor imparted through dreams and visions: Release The Sound You Were Created To Make.
EMDR Version and Healing Trauma Through Creativity Technique Coming Fall 2021, in Conjunction with Corresponding Oil and Gem Blends
I will be releasing an EMDR version of Release The Sound You Were Created To Make, later this fall, along with packaging the healing trauma through creativity technique, and corresponding oil blends and gems for each frequency. I am thrilled to release this Kingdom of Heaven on Earth assignment on behalf of Sound Expressions listeners, clients, and holistic researchers engaged in the health and wellness of others walking in wholeness and freedom.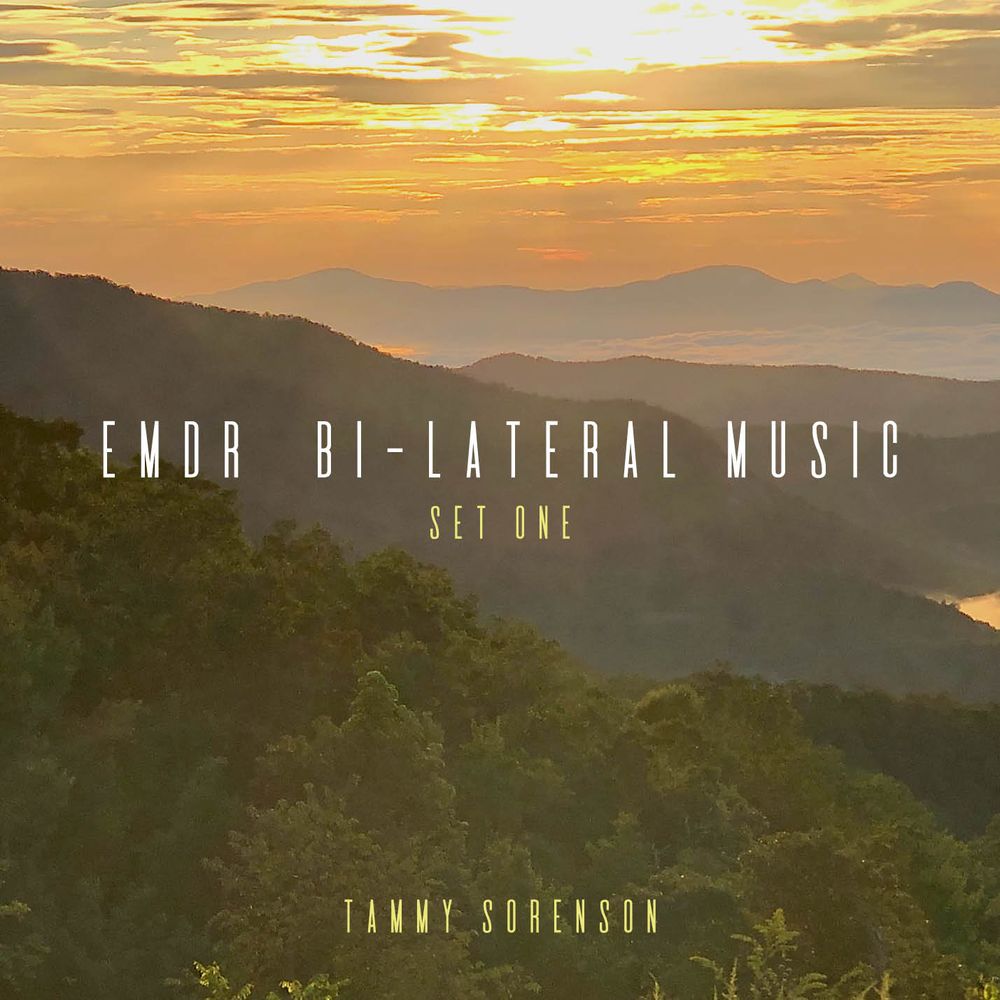 New EMDR Bilateral Music Sets
Healing For Trauma
I am excited to introduce three new EMDR Bilateral Music Sets, 1, 2, and 3!!! Now available to download as individual songs or as full sets on this website. Set 1 will also be available wherever digital distribution is available: Apple Music, Spotify, Amazon, Youtube, etc...Set 2 and Set 3 are only available on this site.
EMDR bilateral music is used by used by health care professionals as a therapy technique for difficult emotional and physical traumas (i.e. PTSD, etc.). It is also used in brain spotting. Most EMDR bilateral music pans gently from left to right and is meant to be listened to through headsets or ear buds. Health care practitioners should suggest the panning method best suited to each client/listener.
My producer in Nashville mastered my Sound Expressions for the Wounded Heart and Healing Expressions for Trauma albums as EMDR Bilateral Music. I additionally mastered as EMDR Bilateral Music some of my most effective and popular sound and healing therapy instrumental holistic frequency infused pieces, in order to create three complete sets. Set 1 focuses primarily on the Solfeggio Frequencies and frequencies specific to trauma. Set 2 utilizes the full 12 tones of VoiceBio Sound and Healing Therapy (and also includes Solfeggio Frequencies). Set 3 focuses primarily on the Solfeggio Frequencies.
I am abundantly thrilled to include these new EMDR Bilateral Music Sets 1, 2, and 3 as important therapy tools in the area of traumatic healing. Jehovah Rapha heals. Jesus was broken beyond recognition specifically for our healing - body, mind, soul, and spirit. I am humbled and blessed to be His vessel through Holy Spirit leading, hearing and creating the songs He sings over each individual reaching out to encounter His healing touch on all levels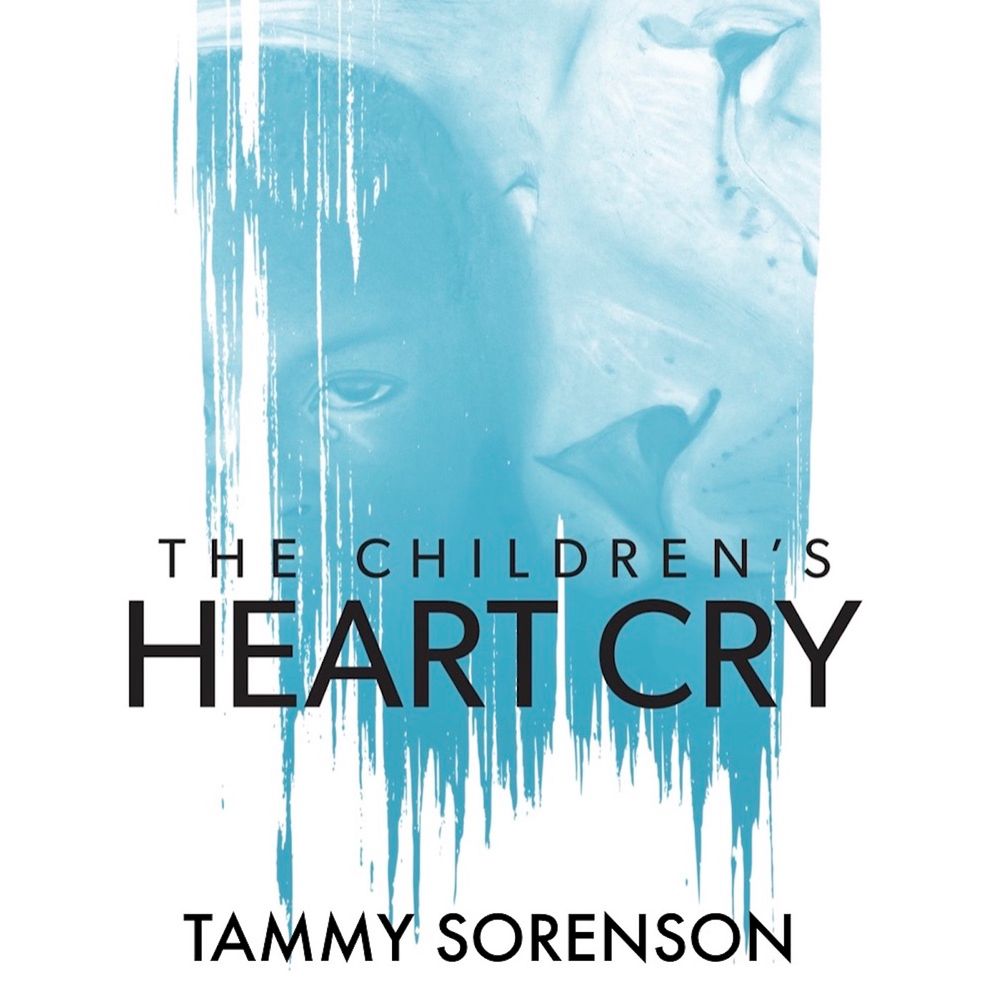 The Children's Heart Cry
New Sound Therapy Release
Announcing an exciting, creative, and pioneering new June 2021 Instrumental Sound Therapy Release. The Children's Heart Cry Sound Therapy album is a Holy Spirit led holistic frequency infused instrumental album specific to wholeness; body, mind, soul and spirit. The album converges Scripture, Sound and Healing Therapy frequencies, tunings, and settings, and the intention of each listener encountering the supernatural atmosphere of the Kingdom of Heaven through the songs our Heavenly Father is singing over them (Zephaniah 3:17). The Children's Heart Cry Sound Therapy was created to shift each listener's focus toward the highest resonating frequencies and attributes that realign and reset abundant life and wholeness.
Every generation has a sound. The children of this generation have a desperate heart cry to walk in and be empowered by the eternal Truths embedded in their DNA. Immersed in a culture of negativity and its many forms results in low resonating frequencies impacting health, relationships, and overall quality of life on a multitude of levels. The Children's Heart Cry Sound Therapy releases the opposite frequencies, i.e. higher resonating frequencies, and shifts our focus on to the One who is the Solution for overcoming all of life's trials and tribulations. The intention of The Children's Heart Cry Sound Therapy is to significantly, tangibly, and supernaturally release encountering the One who restores and transforms the unique sound of individuals, families, communities, and nations for generations to come.
The Children's Heart Cry Sound Therapy album is available on this website under MUSIC, at sound expressions.net/SHOP,  and wherever digital distribution is available, i.e. Apple, Amazon, Spotify, YouTube, June 1, 2021! Also coming in June: Children's Heart Cry: The Sound Of A Generation companion book, available at sound expressions.net/SHOP, Amazon, and Kindle June 2021.